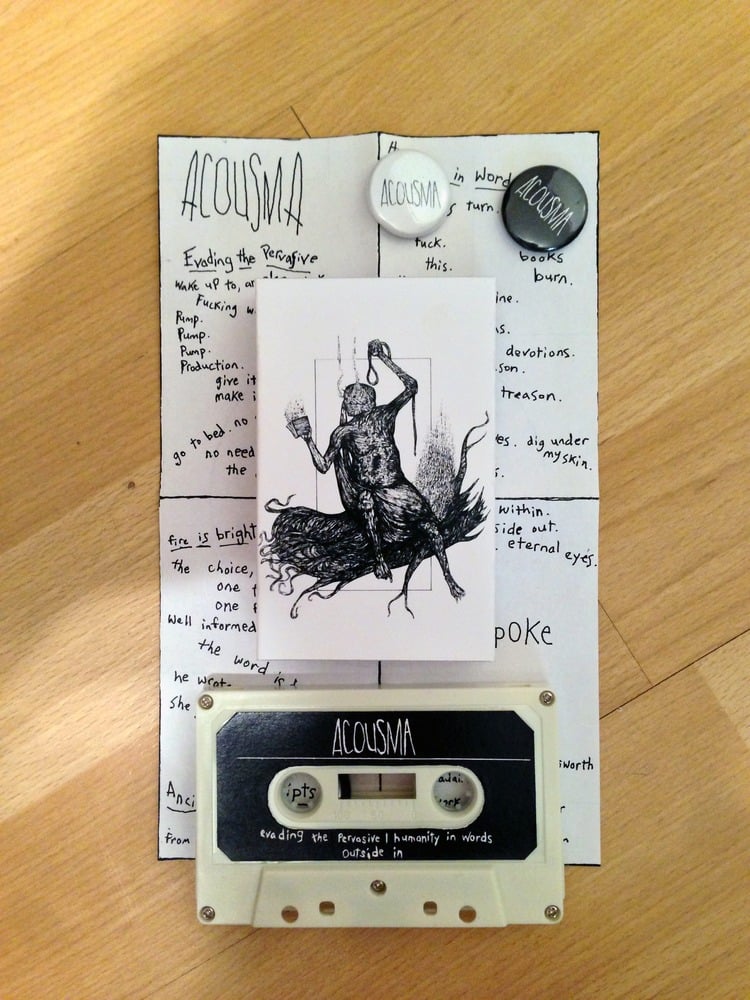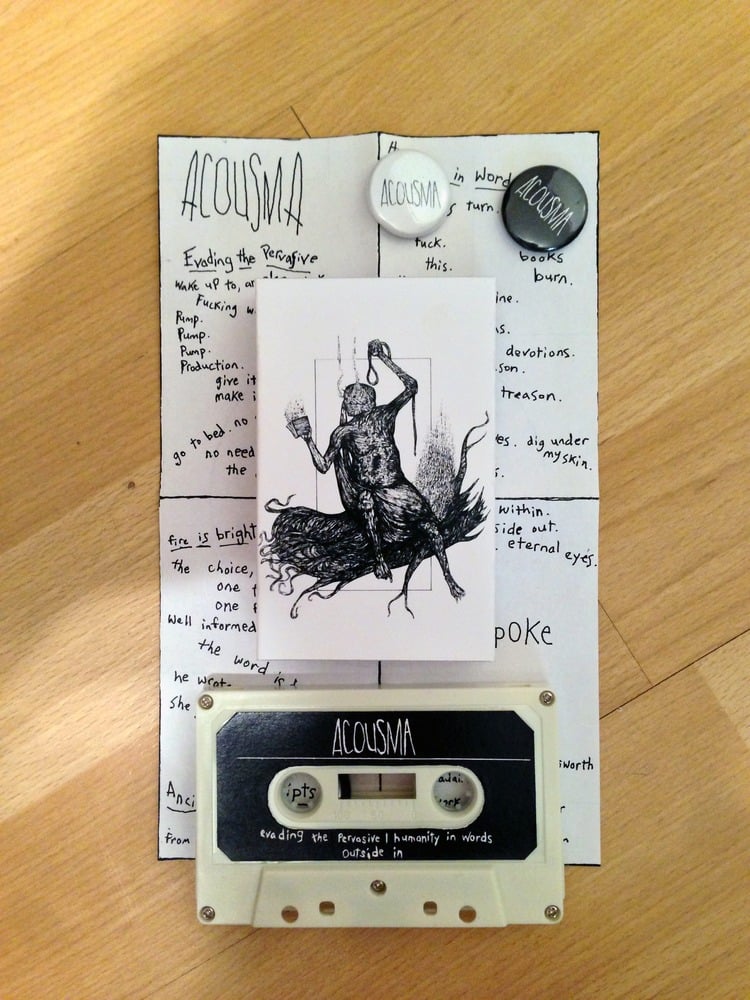 Self Titled Cassette
$5.00 / Sold Out
- Orders will ship within 7 days. Please allow a few weeks for delivery, Canada Post is notoriously slow as well as expensive -
This is our six song debut release - we recorded this live in our jam space this past winter and sent it off to be mixed and mastered by Will Killingsworth at his Dead Air Studios.
Limited to 150 professionally dubbed high-bias ivory cassettes packaged in a heavy cardstock o-card, all hand assembled by the band.
Includes a free pin while they last.
Cover artwork by Derek Setzer.